Back to Home Page > Back to Mortgage Articles >
.
80-10-10 Mortgage Loans
What is an 80/10/10 Mortgage Loan? An 80/10/10 Program sometimes called a Piggy-Back Loan, is a fixed rate program designed to help Borrower's purchase a home with as little as 10% down while avoiding Mortgage Insurance.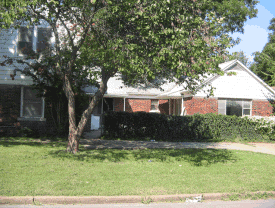 Not only does it save you money, it also maximizes your tax benefits. An 80/10/10 program is two loans for the price of one. Apply Now for an 80-10-10 Mortgage!

Why Use an 80/10/10 Mortgage Loan? If you are considering purchasing a home, but do not have the required 20 percent down payment, you should consider an 80/10/10 mortgage. You will only need to come up with 10 percent down and the remainder will be in two loans. Often times, the little bit more you might pay in interest on the second mortgage is considerably less than paying private mortgage insurance (PMI) on a FHA loan. Apply Now for an 80-10-10 Mortgage!

How Do I Apply for an 80/10/10 Mortgage Loan? The best way to see if an 80/10/10 mortgage loan is for you is to click here and complete our short form. When you complete our short form we will forward your information to up to four different mortgage lenders. Please remember, this is NOT a loan application. It is simply a lead form so that the lender (or it's affiliate lenders) can contact you directly and share their offers and promotions.

Mortgage loan companies will differ on interest rates, closing costs and turn around times. Get multiple offers and analyze them closely then choose the right deal for you and your family. Don't be afraid to complete the lead form and see which company has the best 80/10/10 deal!

Compare Multiple Loan Offers - You Choose the Rate! Click Here!