Back to Home Page > Back to Mortgage Articles >
.
Bad Credit Mortgages
What is Bad Credit?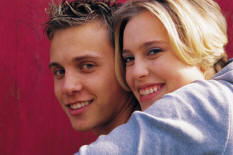 Your credit score (or credit rating) is a complex formula that takes into consideration your history of loan payments, past due payments, loan balances, open credit lines and more. Three main Credit is scored in a numerical value. Typically, credit is considered great when it is above 720, good when it is a value of 670 or higher, average when it ranges from 630-670 and poor when it falls below 620. Y
ou may also here your credit rating defined by a letter value. Below is a chart that correlates a letter value to a credit score (please note: every lender determines credit ratings differently. One lender may consider you to have "A" credit while another scores you as a credit rating "B". Compare Bad Credit Lenders - You Choose the Rate! Click Here!
Credit
Rating
Credit
Score

A+

670

A-

660

B

620

C

580

D

550

E

520
How Do I Find My Credit Score? The best thing to do is to order a credit report for yourself. It will give you your credit rating, show your open credit lines and loans and will display any outstanding judgments or collections. When you review this information, make sure you agree with everything and dispute any items that do not seem right. Many times, people will find errors on their credit reports and get them fixed to improve credit ratings. Compare Bad Credit Lenders - You Choose the Rate! Click Here!

How Do I Repair Bad Credit? If you're credit is so bad that you cannot get a loan or mortgage and need help, you should consider a company or non-profit that will help you settle and payoff debts. Find a Bad Credit Lender who will work with you to repair your credit. Click Here!